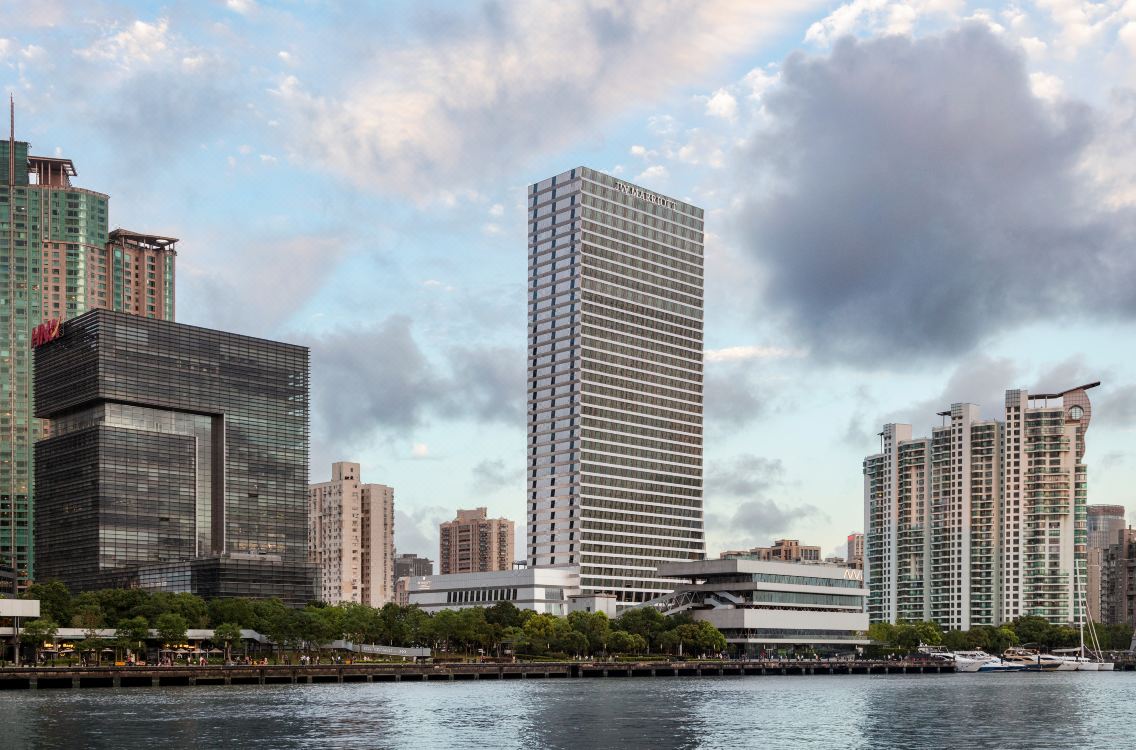 JW Marriott Marquis Hotel Shanghai Pudong is China's first and the world's third JW Marriott Marquis hotel after this brand unveiled in Miami and Dubai. Hotel enjoys a premium location next to the Huangpu River in Shanghai's dynamic Pudong district, with Lujiazui central business district. Hotel is built by world-renowned design company SOM. The design is an innovative display of postmodern architecture that not only resonates with people's sensibilities, but is also at one with nature. This elegant hotel will deliver a new interpretation of understated luxury and cater to sophisticated, self-assured travelers seeking The JW Treatment.
JW Marriott belongs to the luxury tier within Marriott International an JW Marriott Marquis is an upgrade of the original JW Marriott brand, with critical success points such as prime location, iconic buildings, outstanding features and elevated dining experiences.
Hotel has 515 rooms, each of which offer the latest equipment and amenities to meet the needs of both business and leisure travelers, including luxury Simmons mattresses, plush goose feather duvets, 55-inch Samsung flat screen TVs, Nespresso coffee machines, JBL or Bose.
Hotel has 6 food and beverage outlets, including an all-day dining restaurant, Chinese restaurant, grill and bar, JW lounge, rooftop bar, etc. Guests can enjoy authentic gourmet inspired by major merchant cities at the Merchant Kitchen, premium beef and seafood at the FLINT, a warm and welcoming industrial-chic space, exquisite Cantonese cuisines at Le Manoir Ling, which brings together French and Cantonese influences in a sophisticated fusion menu and appreciate the beauty of the Huangpu River at the rooftop bar while sipping a glass of cocktail.
Hotel also has a fitness center, a SPA center, an indoor swimming pool, a Jacuzzi and steaming rooms.